Please be informed that, there will be an event on Hari Pendaftaran GST Wilayah Persekutuan Kuala Lumpur on 3rd September, 2014(Wednesday).
This event is organized by Royal Malaysian Customs Department.
Please refer to the Letter below which is self-explanatory.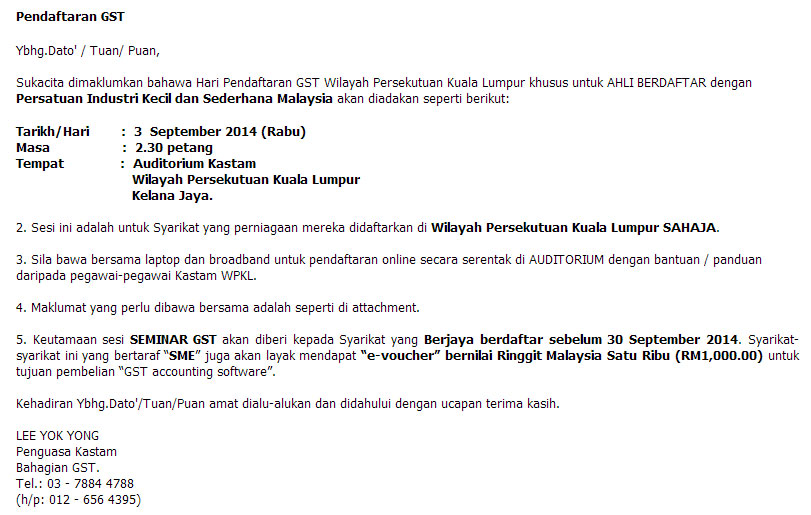 For further information, kindly visit our website: http://smeam.org/ or contact the followings:
PENGUASA KASTAM BAHAGIAN GST.
Tel: 03 - 7884 4788
Thanks and regards,
Web Portal Management Team